I know you will be disappointed that there are not actually any margaritas featured in this post. But, that was the key word that got this family smiling and laughing. Why? Well, only because my friend's dad makes THE BEST margaritas in the world...seriously, our group of friends has been requesting he make this delicious beverage for us for hmmm, about 13 years now (wow, that makes me sound old). He makes really big batches of them - think side-of-the-basketball-court-gatorade/water-dispensers-sized! And, I am jealous because I'm pretty sure he had a batch whipped up for their gathering after the photos.
My friend is currently residing in Tokyo & she has been documenting their abroad experiences over on her appropriately named blog, Adventures in Sushiland. She (and her husband) were my first guinea pigs at attempting Maternity Photography. I also had the privilege of shooting their 2nd child's Newborn photos. AND, she was also the one who connected me to Sara! (How many links can I squeeze into that paragraph?!)
So, while they were here this summer, her dad's side of the family wanted to get their pictures updated. We originally slated this for the weekend it was 106 degrees (same day as, but later than the It's Hot, Don crew). I suggested we reschedule for early the next morning, since she had even younger children than the previous group. That ended up not working out & we finally got back together in August. You know, when it was a little cooler! ha ha! Actually, it was cooler. They got to spend more time together. And, like I said, probably had more of those yummy margaritas... It was a win-win(-win) situation!
Enough of the rambling, and on to the photos- Meet the Harris Family.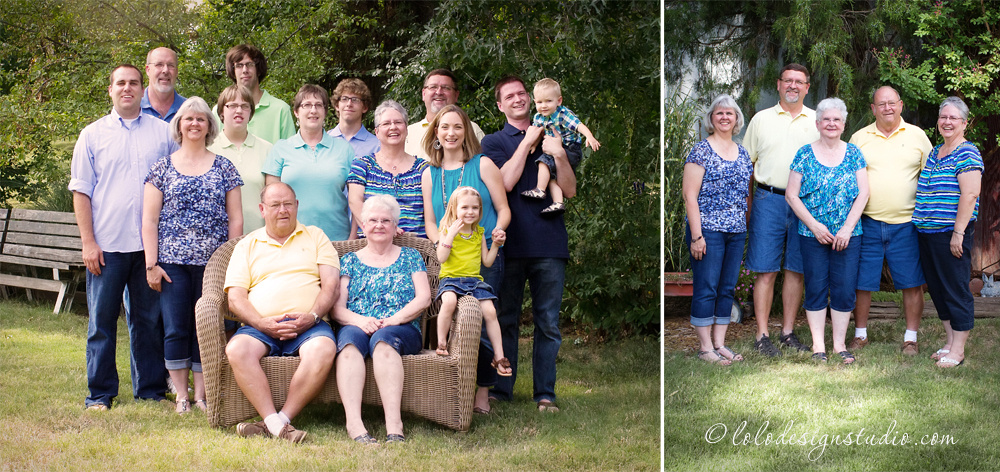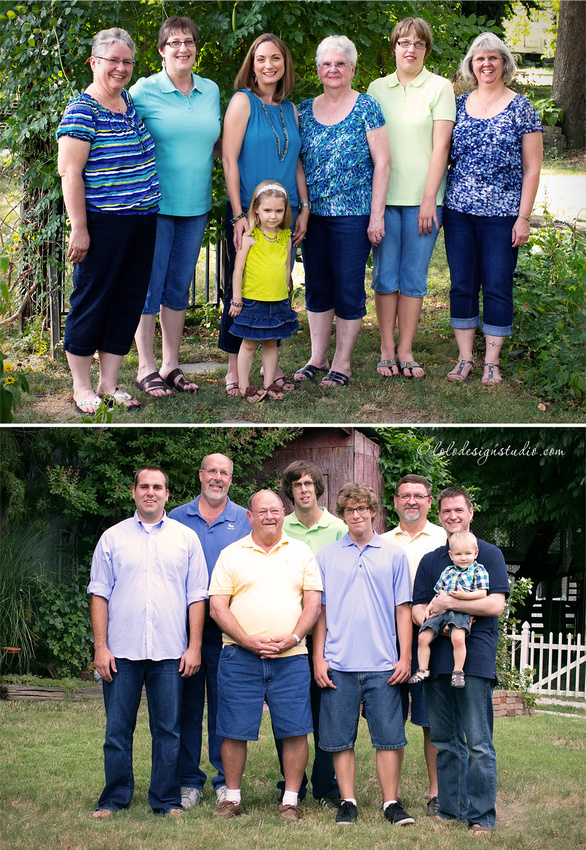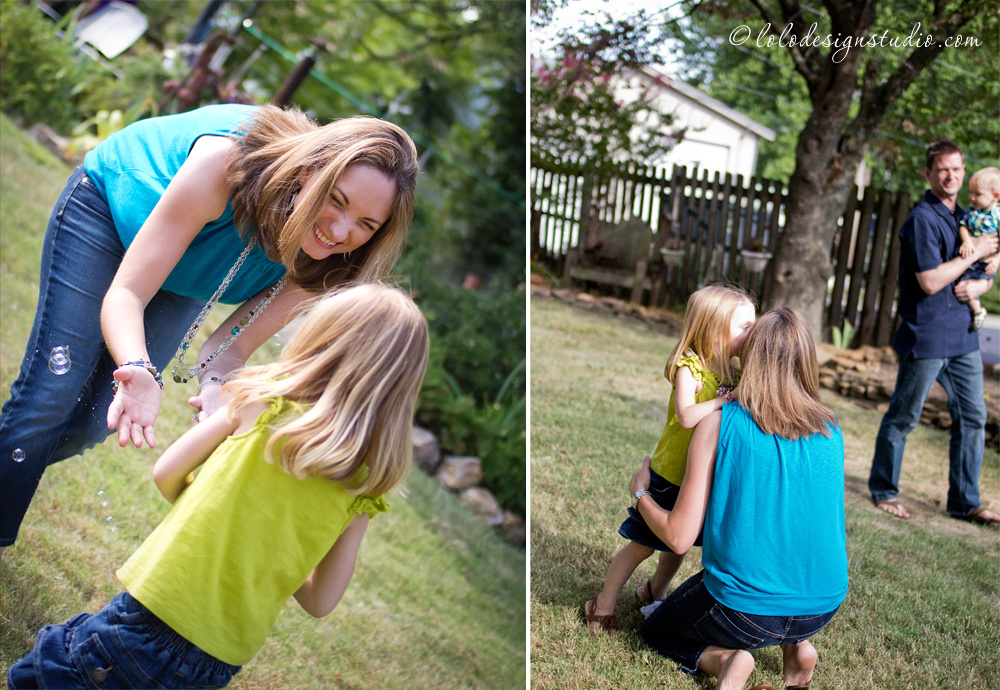 I just love that their Dad/Grandpa/Great-Grandpa Jim is smiling & laughing in these!
And, this was my assistant for the day! Yeah for fabulous sisters!!
So thankful to get to spend this extra time with my friend & her family before they left for another round of Adventures in Sushiland!
*I apologize for my absence on here. I promise I will be back in full swing the remainder of the year. I hope you all have a wonderful Thanksgiving!