Oh wow. This past Saturday a group of us participated in The Color Run for the first time. What a beautiful, fantastic day it was for running/walking on the Waterfront! They bill themselves as "The Happiest 5k on the Planet" and man, do they deliver. I've never heard so many "woo hoo!'s" coming from people who are running.
It was so cool to see all of the creative costumes, team names and participants at this event. We even saw a woman being pushed in a wheelchair holding a sign that said she was 96 years old! Holy cow. If I'm still around at 96, I hope someone is willing to push me through such an amazing event as this. Anyone? : )
Here are the images from the incredible morning (which they had [correctly] forecasted to be "100% chance of Rainbows & Unicorns"). If you can participate in The Color Run, do it!
Oh early morning and still clean-
On Your Mark. Get Set. Go!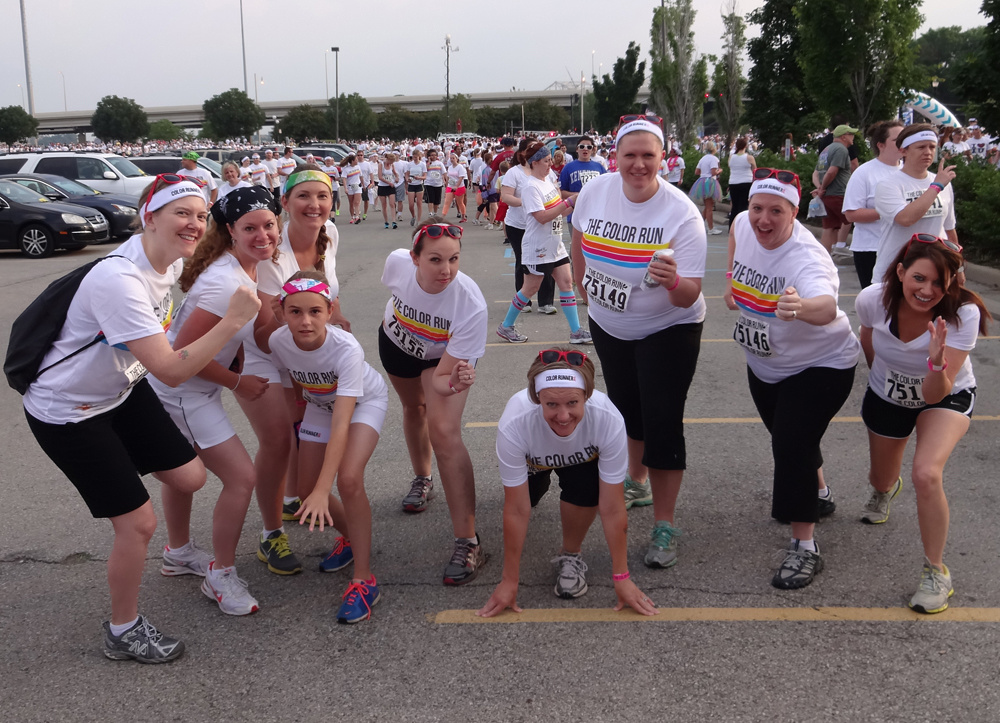 A preview of the Finish!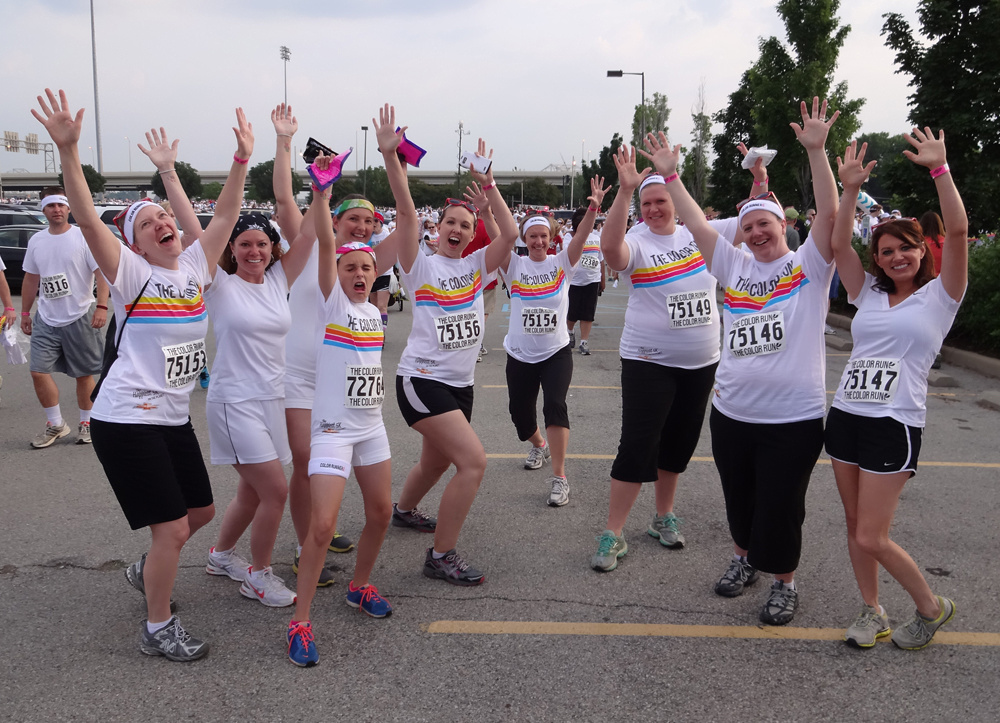 Waiting for the Start - Laura was such a trooper (and not preggo when she signed up for this)!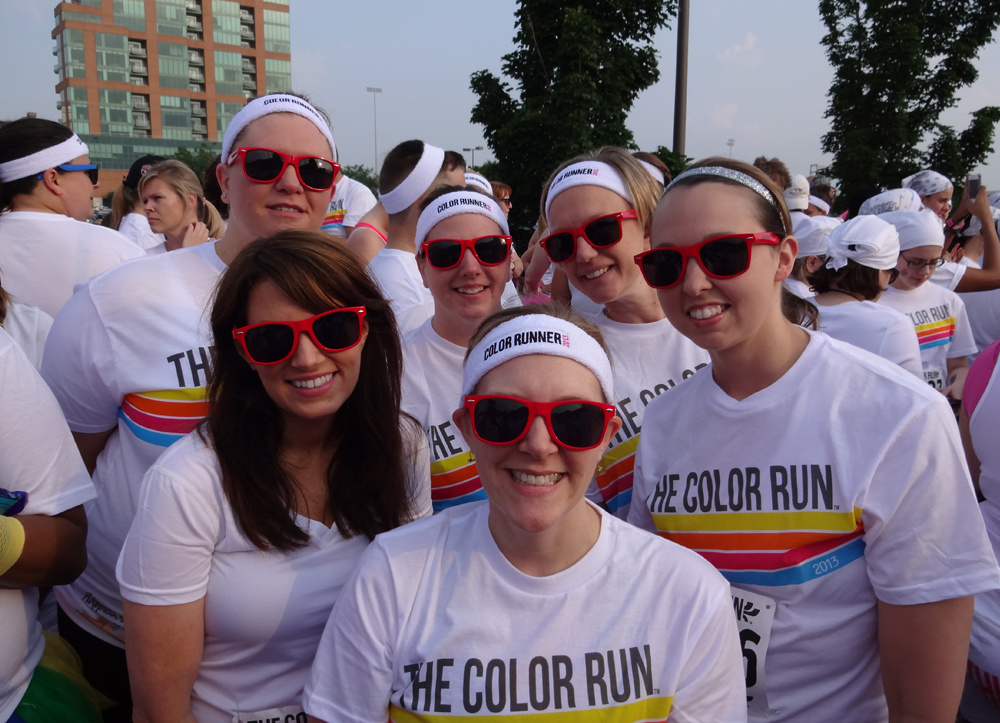 A little fun along the way! ~ Lisa R. gets credit for the cool shot in the middle. ~ We think Nicole needs to get some pink highlights, for real.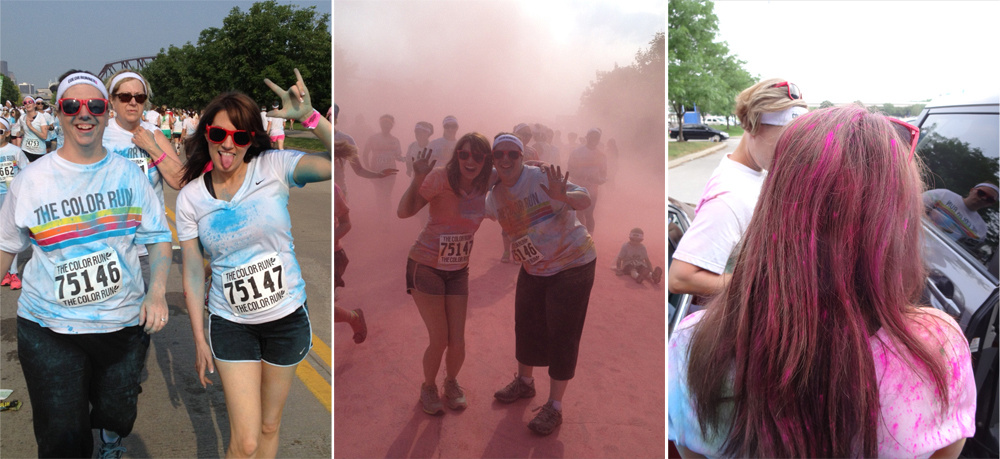 We did it! We jogged more than we walked - woo hoo! (See, I told you.)
LOVE IT!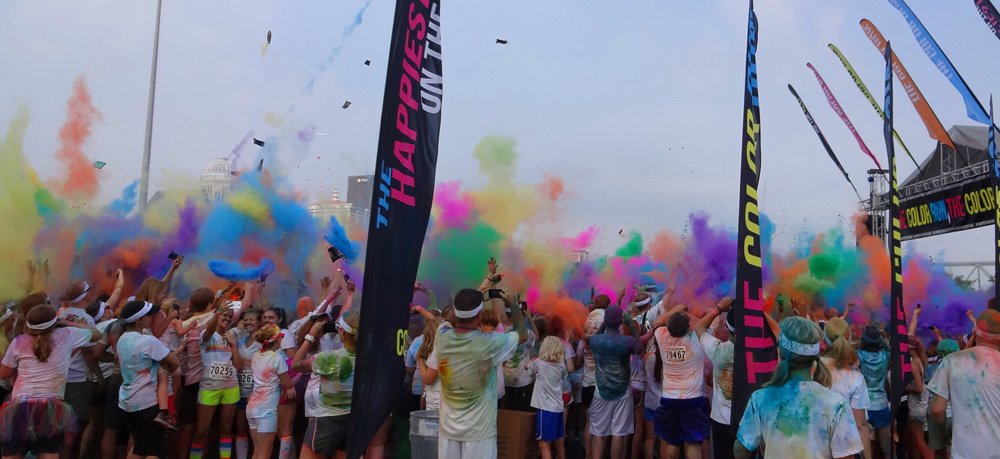 Mission Accomplished - lots o' color all around.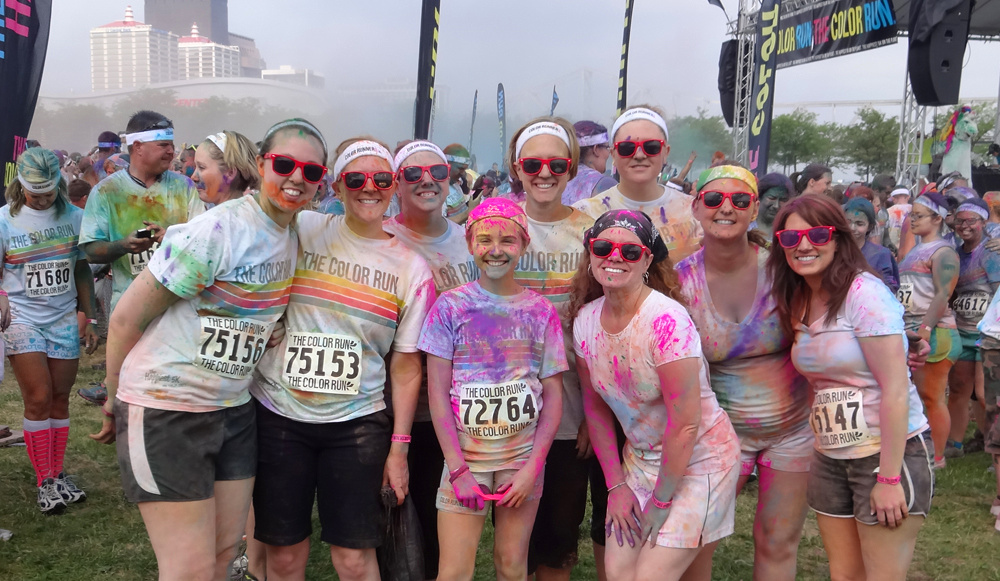 Those crazy Hartz girls (and Baby Boy Hartz along for the ride)...
SHS Girls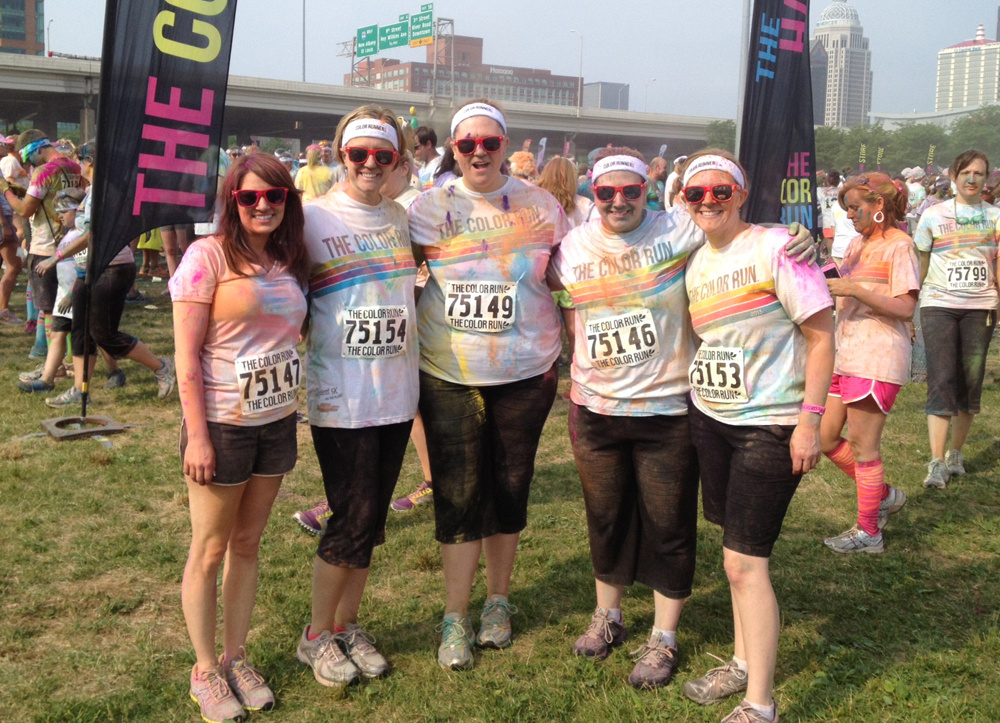 Jeff Girls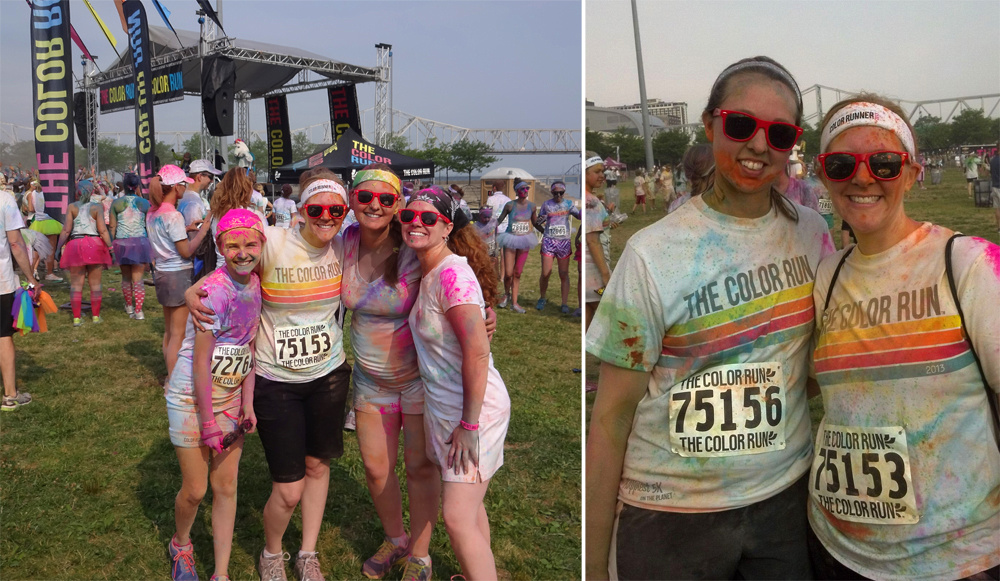 I do love that they provided this service to remove the excess powder before you left. But, what a nice surprise seeing this lady's pants - now that's the spirit!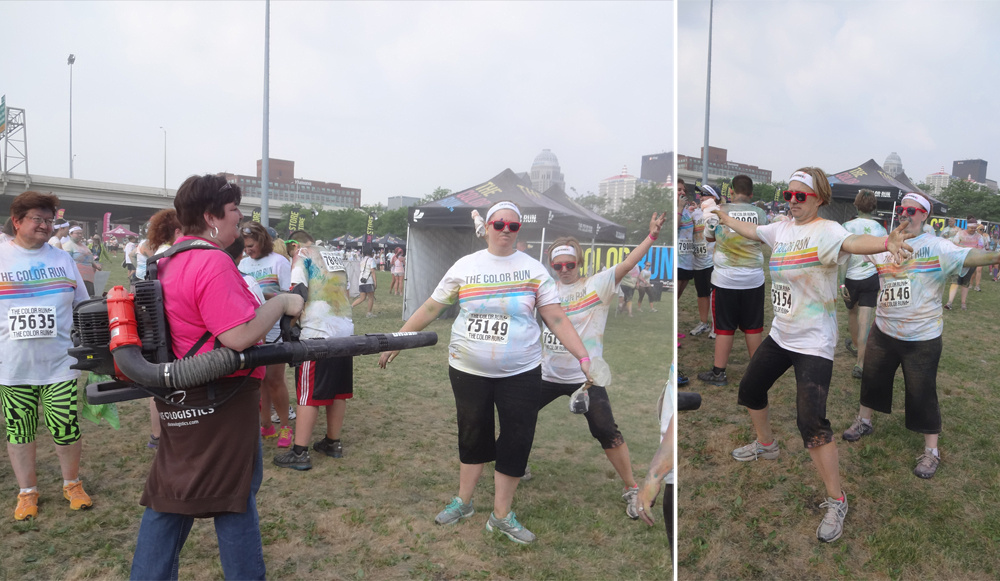 One more photo op on the way out...until next year, Friends!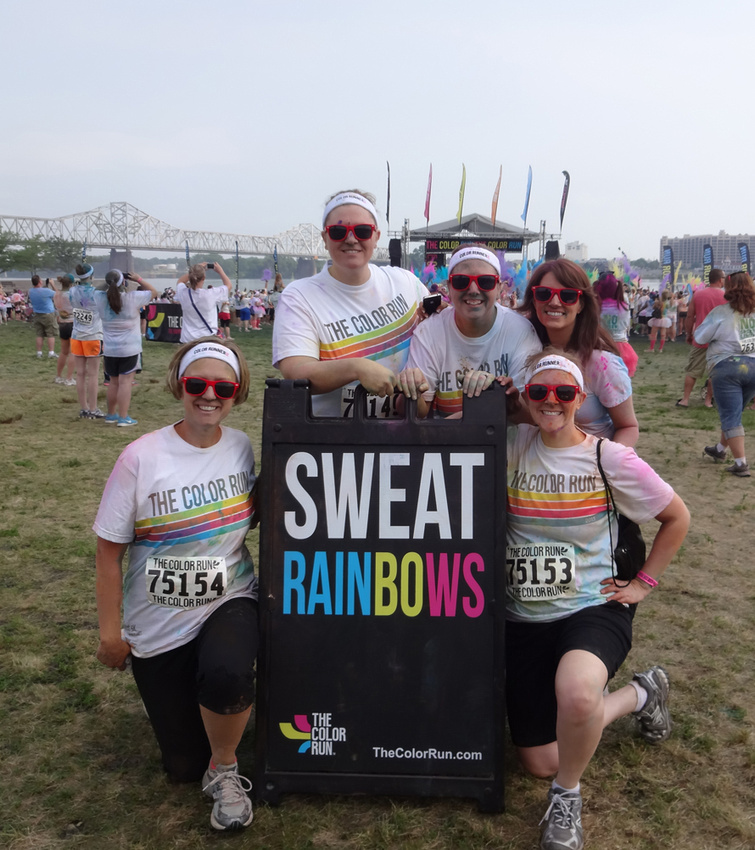 PS - The 5 of us did go out for lunch looking like this. It makes me smile just thinking about it. : ) Seriously. What a great day...