Another Summer Rewind session... On this day (my daughter's First Day of Kindergarten, by the way), I met up with this brood of little ladies at the George Rogers Clark Homesite in Clarksville. It was pretty hot, ok REALLY hot, but I knew the whole place was shaded, and located right to the Ohio River, I thought surely there would be a breeze, right? Well, at least we had cover from the sun...
The 2 oldest girls were so good with their brand new baby sister - it appears they are going to have the laid-back spirit of their parents, as seen below.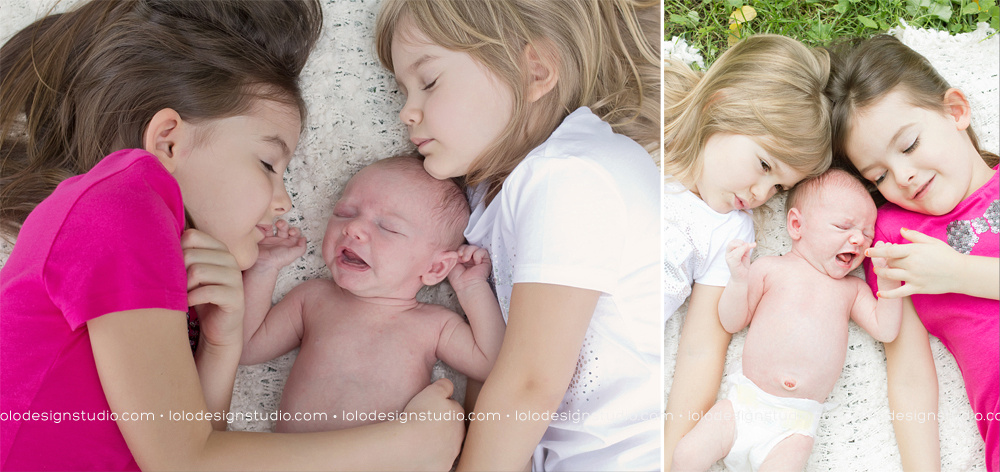 We grabbed some more traditional newborn shots along the way...Miss A2 was so content & gave me a few smiles, whereas her older sis, Miss A1, was not having any part of pictures or loving on her new sister.
Miss A1: very serious at 2 years old.
I LOVED all of the shushing, singing, comforting. So sweet.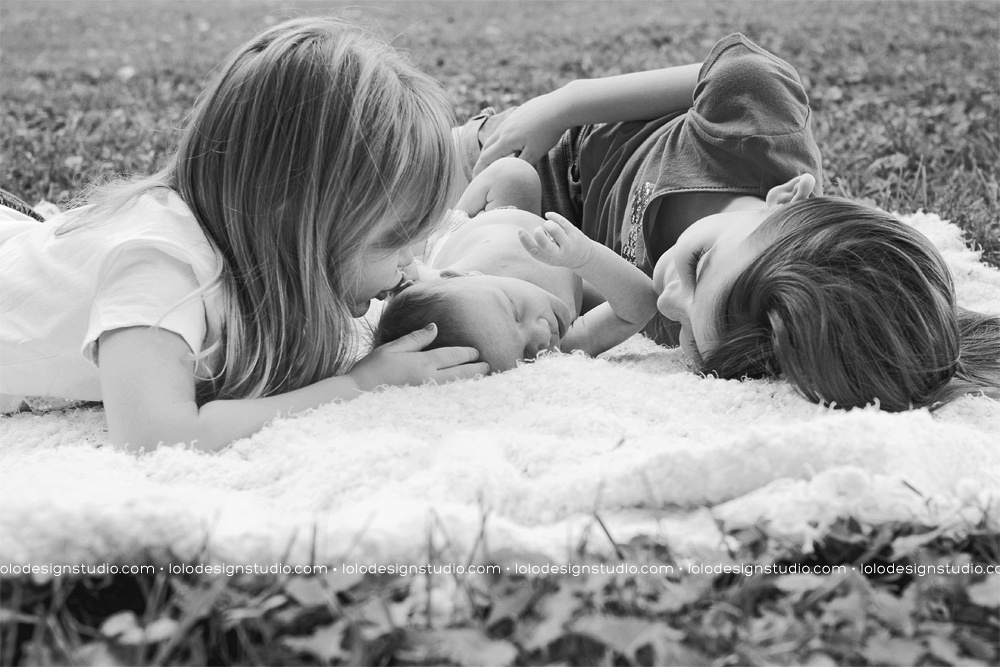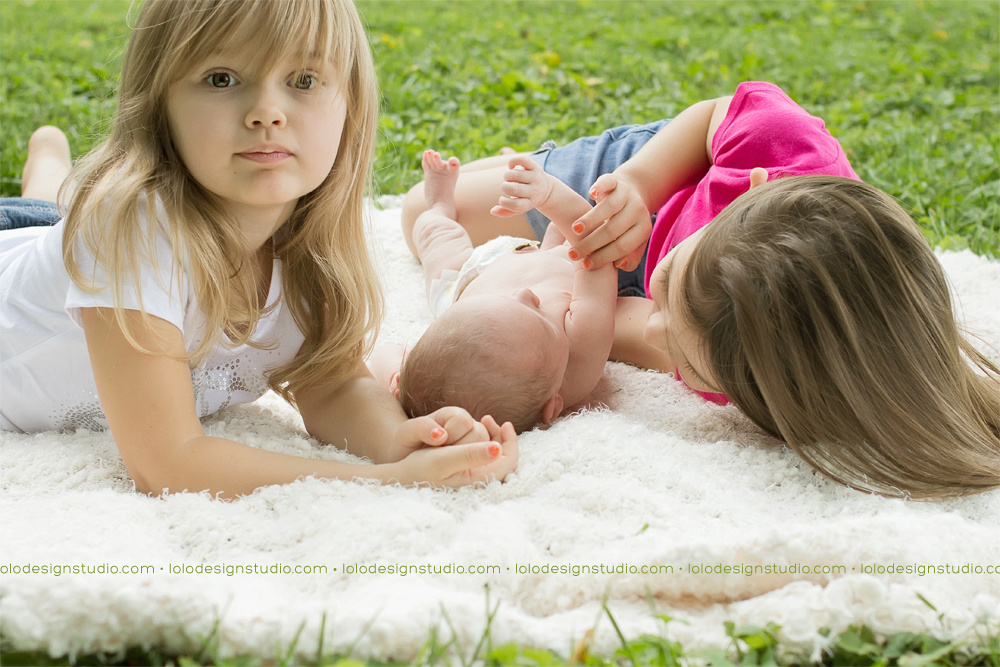 You never know what will happen during a session. During this one, I had a first - her umbilical cord came off! I should've switched these images, but the cord is present in the image on the right & poof! gone on the left. Don't they grow up so fast! : )
I'm not sure if this gal will be the final piece their family puzzle, but she is definitely an amazing addition. Congratulations, Jones Family!