This little beauty has graced the header position of my photography blog for the past year. And, now look who's 1! Really, a whole year has passed? That is just unbelievable... Some highlights from her newborn session can be seen on my old blog, over here.
I know you will be disappointed that this post isn't quite as wordy as the last one. ha!
So, this was the 2nd photo session I had over Thanksgiving weekend. As mentioned before, the weather took a crazy turn to "cold" and we were reckoned to shoot indoors. I don't normally photograph moving targets (aka little people) indoors, because I have lucked out for it to be warm enough not to have to. Nevertheless, I brought along my trusty reflector & we gave it a go!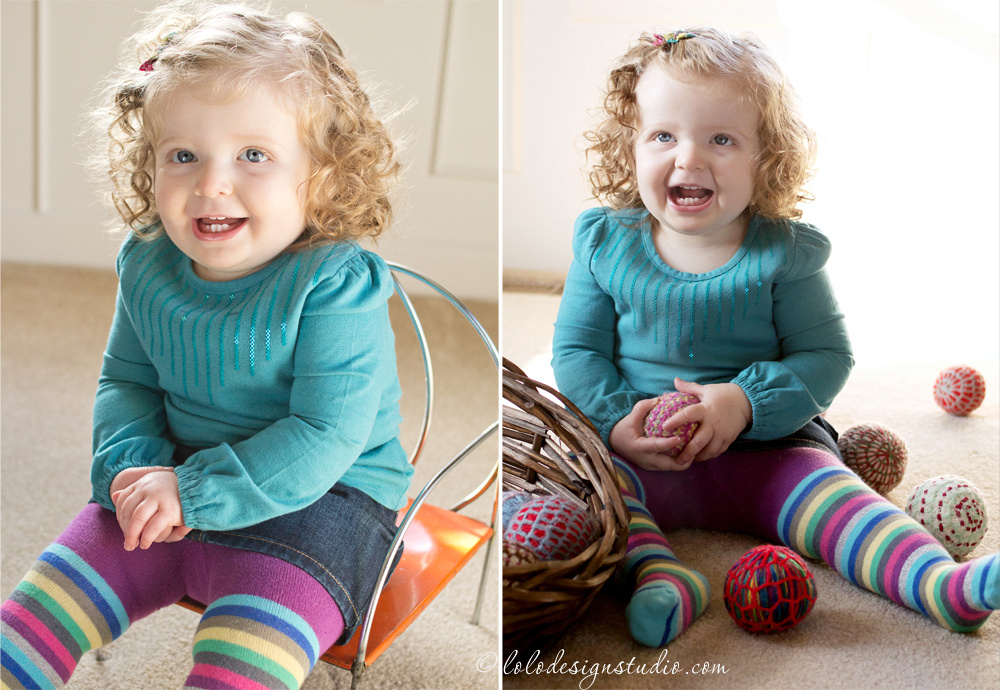 Oh those curls...and that smile...and those bright blue eyes...what a doll!
I did save my favorite for last on this one...just LOVE it!
Thank you for sharing some time with me on your busy weekend, Chrissy & Jason (you too, Sharon!). Congratulations on your first year of parenthood!