You will recognize this little guy & his parents from several blog posts prior... It truly has been a pretty amazing thing to watch them go from an engaged couple to the excitement of expecting their first child, to bringing home that bundle of joy & then seeing him grow along the way. Mr. J is now 1. Again, that year just went way too fast!
This session was primarily held indoors, as well. This time, there was no way a reflector was going to work on this boy on the move! Recently, I acquired a flash unit, so that is what I used for the majority of this session. It creates a different look than what I'm used to, but I think it will work in select situations...as a last resort... I still love natural light the best.
One goal of the session was to get some images for their Christmas card, so we worked on that first.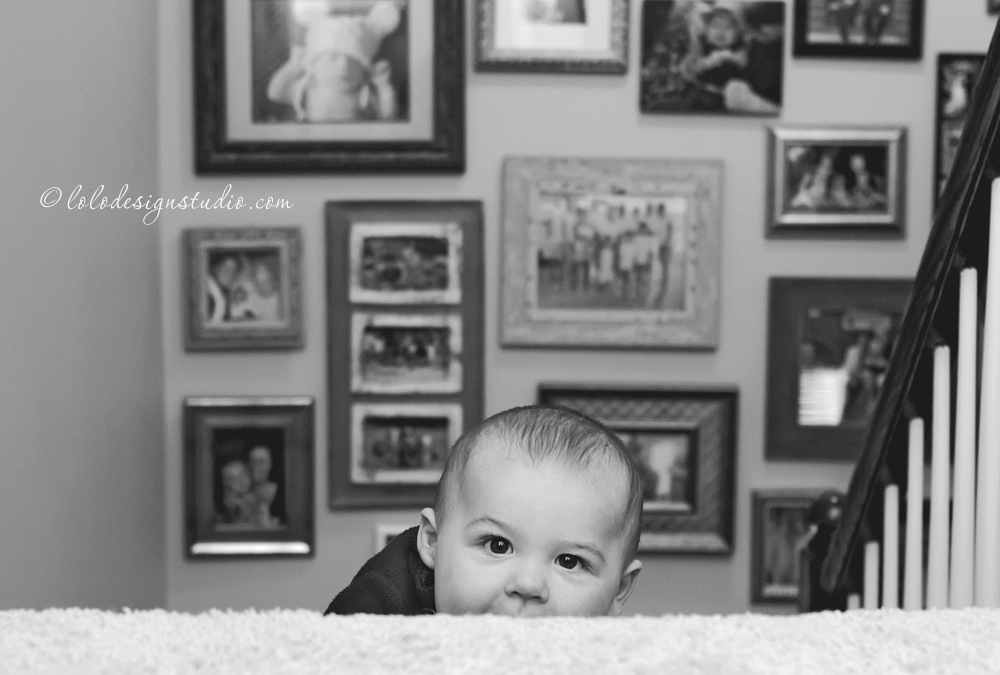 I posted this one on Facebook awhile back, as well. I absolutely love the photo wall behind him & how one day soon he will not be crawling up these steps, but running! This was probably a special treat for him, too, as we had to do a few "takes" of this shot. No worries on safety here - Mom was right behind him...
This is the first time I photographed the little man with his mom's piano.
And now: what a difference a year makes!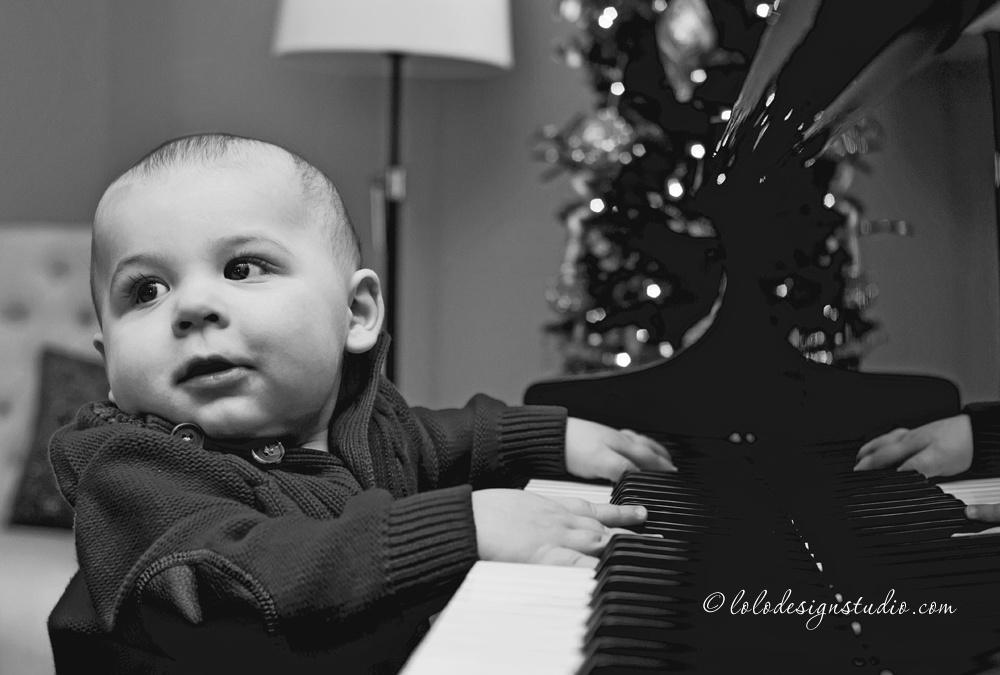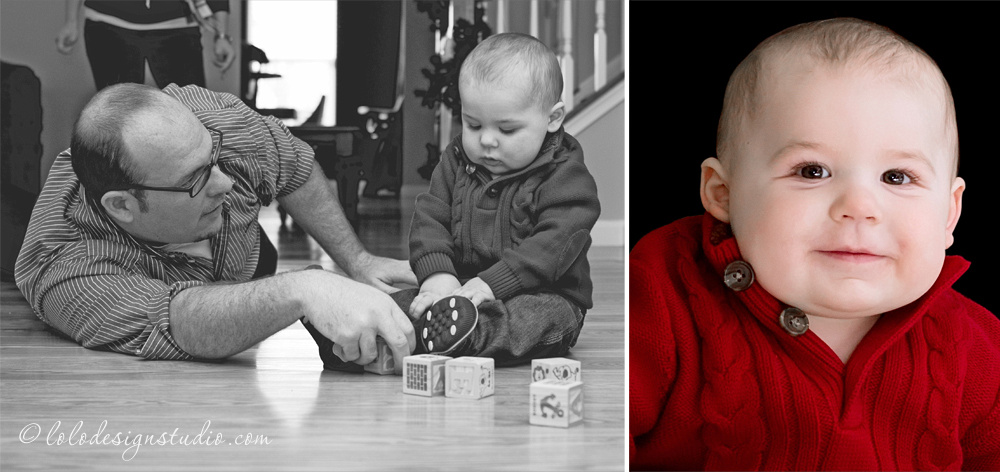 This was also my first cake smash (for a client - I had done one for my own son). But, what a handsome man with that tie! I was so impressed that he kept it on the whole time. And, if I had to guess, this part of the session might have even topped the stair-climbing section as his favorite.
Thank you so much for the opportunity to capture this milestone for you!