Thank you for all of the kind words about our "Tall Grass" session! I can't tell you how excited I am to get back to that location (when its not -19 Wind Chill temperature, of course!). This is the family that inspired the search. If you haven't been a blog stalker very long, here is our previous session together, which seems like forever ago! While we weren't able to have the backdrop she was hoping for, I think Sara was still pretty happy with her Happy Family Photos. There was singing, running, ATV riding, bee stinging, poison ivy avoiding, and smiling. Lots of smiling...
Even though I've been shooting for 2 years since I last photographed their family, I was still so nervous! Luckily, everyone in this family is used to having their picture taken (or knows how to work the reflector), so that really takes off the edge. Plus, they're just so darn nice! : ) It was a toasty August evening when we met up at her parents' property in Southern IN - still somewhat in the middle of nowhere, but at least I was kind of familiar with the area.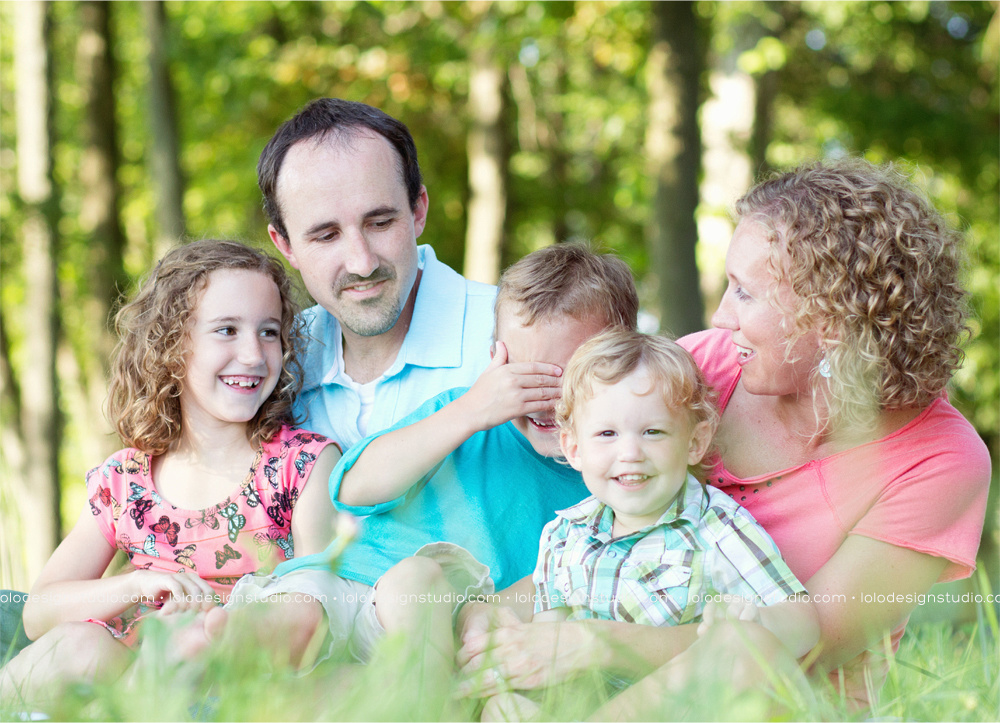 Oh.Sweet.Family...Favorite #1.
I LOVE how real this shot is - E & G just looking at their entertaining Mom in the most genuine, every day way. There is a great connection between those 3 happening here. And, then of course, Dad & H are genuinely smiling. Maybe because of the silliness going on with the rest of their family, or maybe at me doing the army crawl? Who knows! Favorite #2.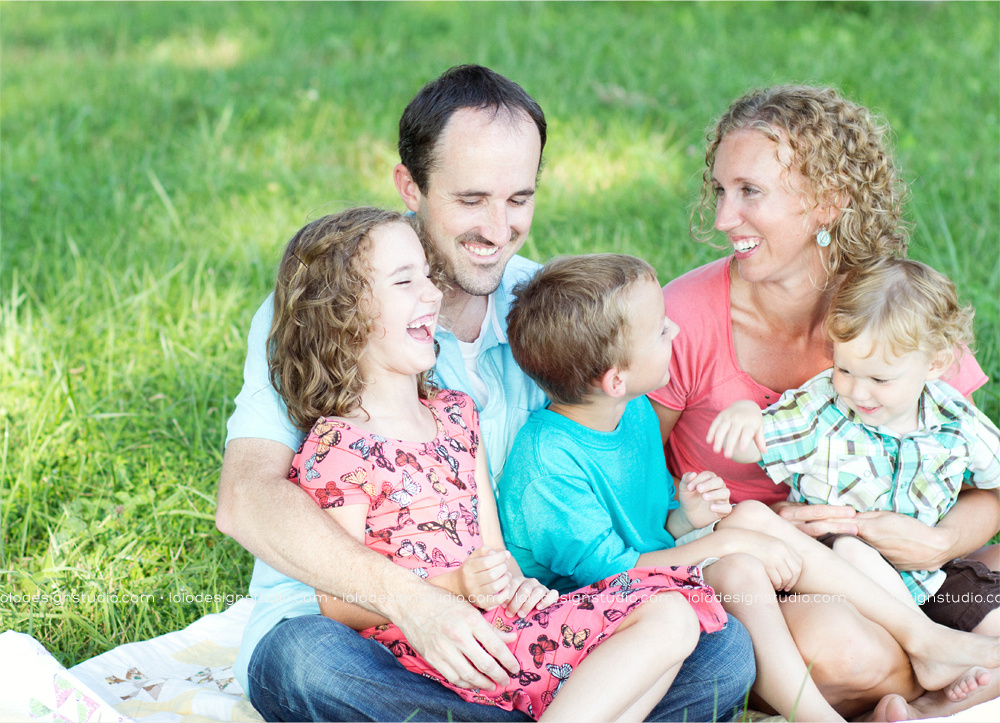 Belly laughing is the best. As is opera singing, which their Mom totally rocks at! Another favorite (that's #3 - are they really "favorites" if you love them all?!)...
Love all of the color in this session!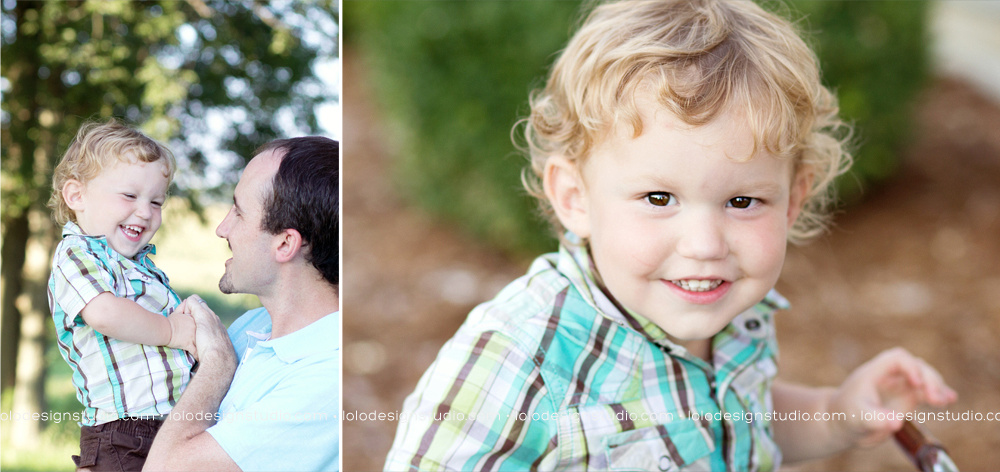 Ok. These are favorites, too...
Stay tuned for a blog post this Spring, when Sara will have the unfortunate luck of having my family (and can't-sit-still-for-second Mr C) in front of her camera! Good luck to you, girl!
**Updated: View our awesome
session
on Indiana University's campus with Sprinkles of Light! And, we were right about Mr. C. He was a wild man! So was Miss A. She definitely had her work cut out for her. She got some amazing images, as always, though!