Thank you for being such wonderful blog followers... If you have any suggestions on things you'd want to see/read on here, please feel free to send me a message. Eventually, I would like to share more than just session favorites.
For starters, I will share a "session" that was more of a fun thing for my group of girlfriends. Every year since 2000 (?), we have tried to schedule a fun trip. The attendance varies, with our first trip being a road trip to Memphis (or Nashville!) & only 5 or 6 of us. Other trips took us skiing in Breckenridge, on a Caribbean cruise, and a few of us even went to Europe (which would be 5 blog posts all by itself)! But, once we got through all of the bachelorette parties, weddings and baby showers, our girlfriend time together was hard to come by & a little more budget-minded. : ) For the past several years, we've been getting together over a weekend at a fairly central location & just really enjoying our kid- & husband-free visits! Perhaps my favorite tradition of our get-togethers, is that someone usually announces they're expecting! Love that. I know one of these days that will end, which makes me a little sad. But, it has definitely been a highlight of the past 10 years of our gatherings for me.
This year, Rachelle was our Hostess with the Most-ess. She (lovingly) kicked out her husband & son, so that we could invade pretty much every room of her house & back yard. There was lots of catching up, laughing, story-telling, drinking, eating, more drinking & more laughing. So. Much. FUN! On Saturday, we had plans to meet up with April, who happened to be back in Indianapolis, at French Lick Winery. We had some lunch & did some wine tasting, then went over to the grounds at West Baden Springs for a little photo shoot.
Finally, I have gotten some of the photos (from July) ready for viewing... Thanks for your cooperation & patience, ladies!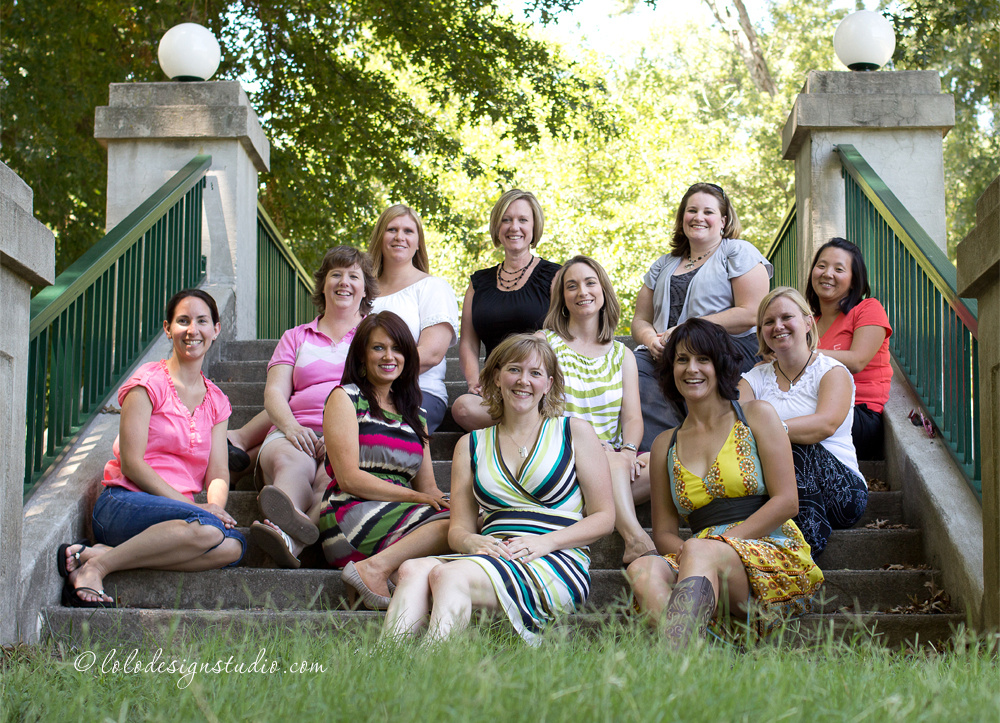 You might think this is a pretty large group, but in fact, we are missing a couple of our cohorts in crime, Ashley & Laura. They will be there for the next one. Right, girls?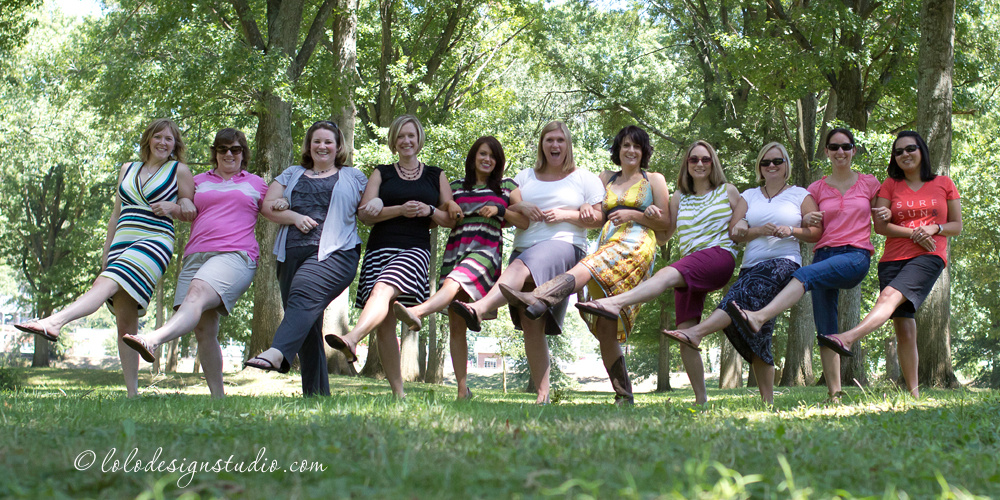 It took a little while for everyone to warm up to the photo session idea. And the group shots were definitely more of a hit than the individuals (not enough wine, I tell ya!).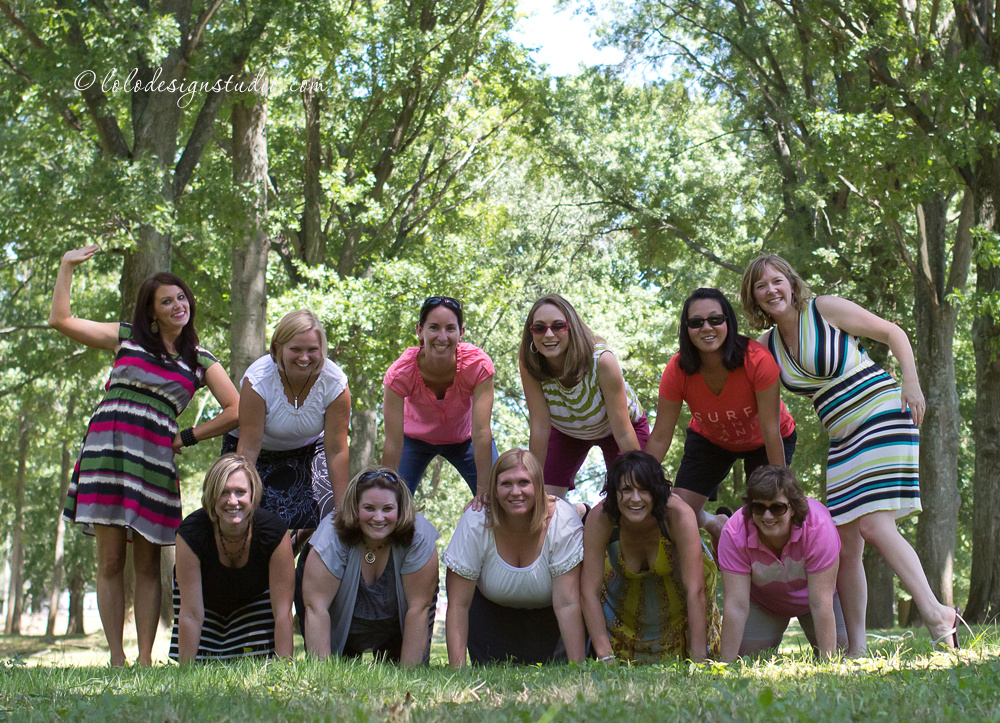 My Gorillapod worked wonderfully for all of our group shots that day. As did my new 35mm lens... Lots of back & forth, and counting the flashing light on the timer pictures to achieve this "pose"!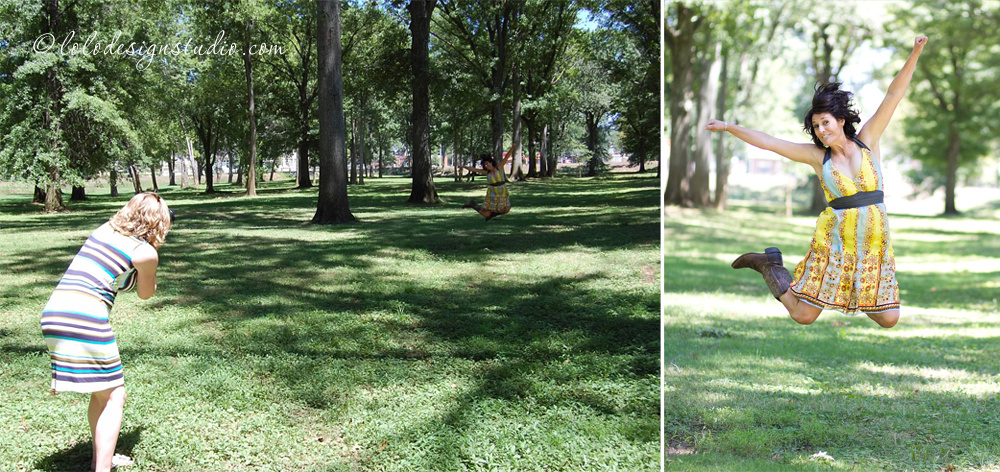 And, a behind-the-scenes shot of me on this one - the BEFORE & AFTER! Love this, Joni! Way to get some air in those boots! Thanks for the Before image, Taryn.
What a great weekend that was...can't wait to do it again!