I can't even believe I haven't blogged this little guy, yet! Between baseball games, end-of-school programs, holidays, family camping trips, etc, time has just gotten away from me. I mean, 2014 is already half way over - can you believe that?!
Baby D made his appearance back on April 1. What a great phone call for their parents to get - "April Fool's! You're a grandparent now!" He shares this date with a pretty amazing lady in my life, as well - my Grandma Norma!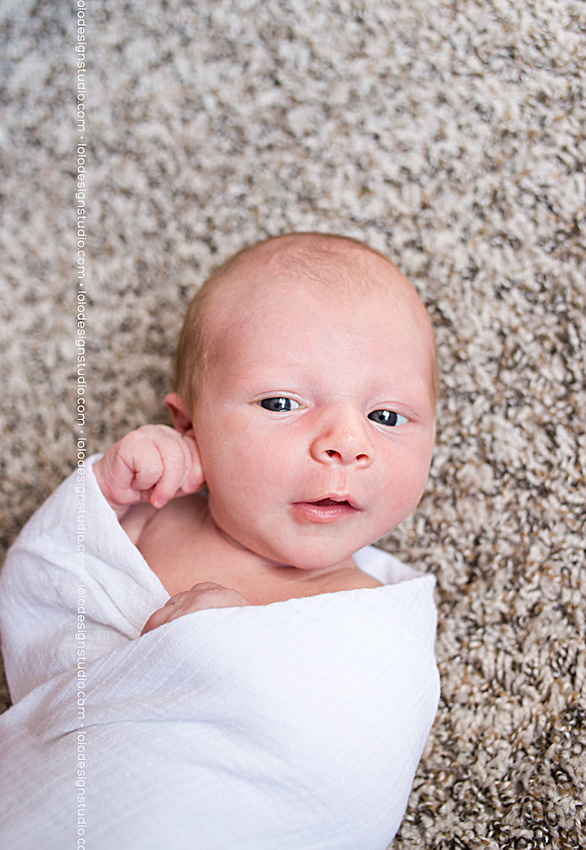 This little guy was ready to meet me, and well, just hang out for a little while. No intentions of sleeping any time soon... Which is why I wonder how some of the professionals I admire *always* manage to get such amazing shots of sleeping babies, in the most perfect curled up positions. If you decide to book a newborn session with me, we will go with the flow of the baby & get some awake shots, some more "lifestyle" images & posed-in-props shots, too. But, know that your new little family member will be calling ALL the shots, which may make it very unpredictable & possibly not how you were expecting it to go. If you already have a child, however, you know that mentality is par for the course. : )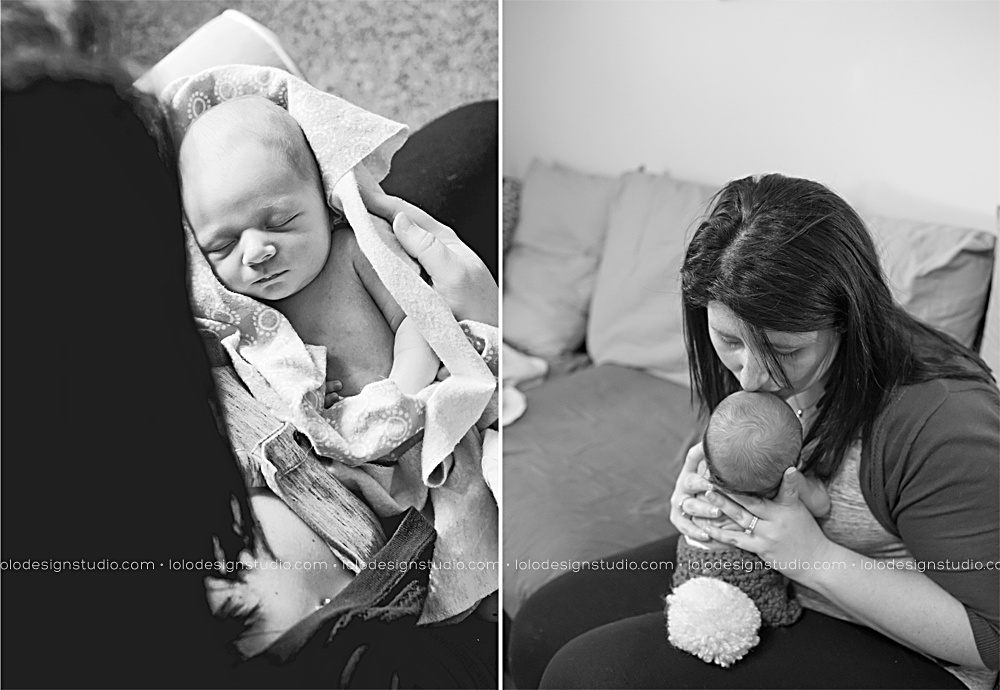 We did wear him out eventually... He was born right before Easter, so there were a few handmade knit sets he 'had' to model in a couple of images.
Loved this little guy's nursery - and that owl family sitting sweetly on a branch? Precious! Shelly, KD - look at the leaves. The way I see this picture is that the group of 3 leaves is your family now. There are 2 more leaves falling. Those HAVE TO be 2 more children in your future! Am I right? Anyone else read the graphic that way? : )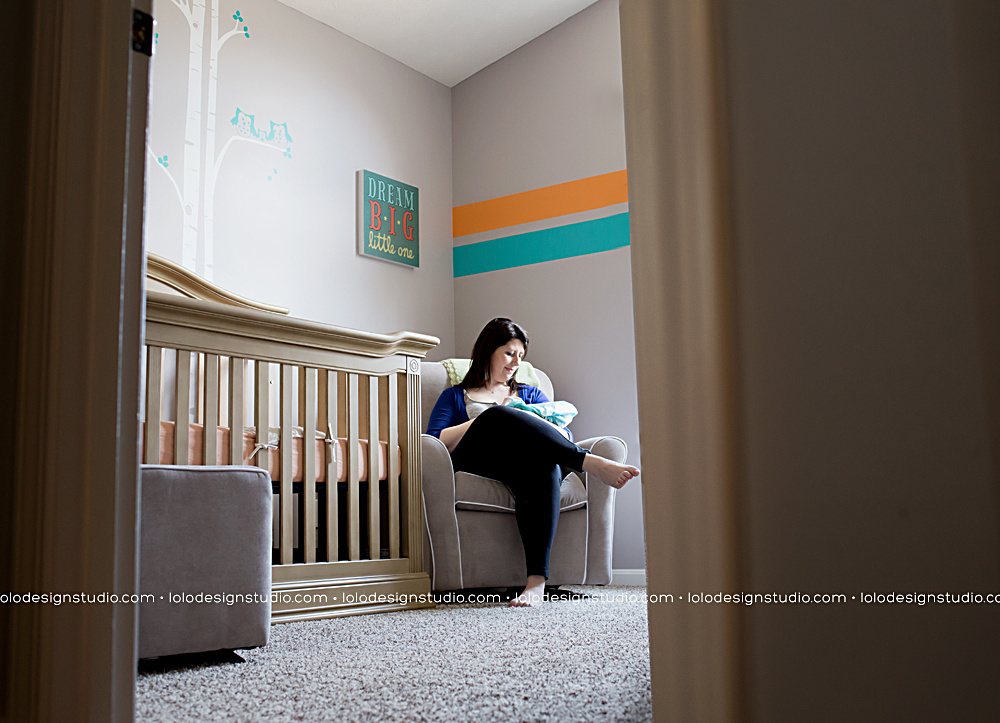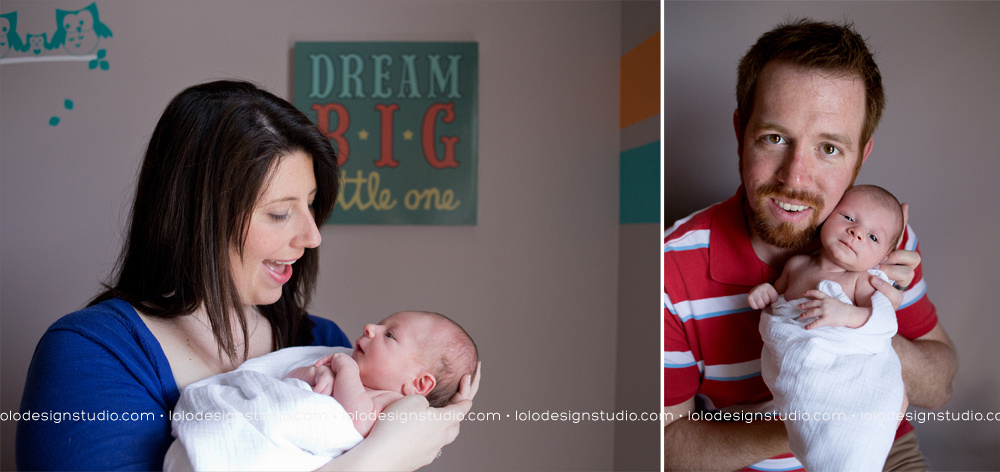 Dream Big, Little One.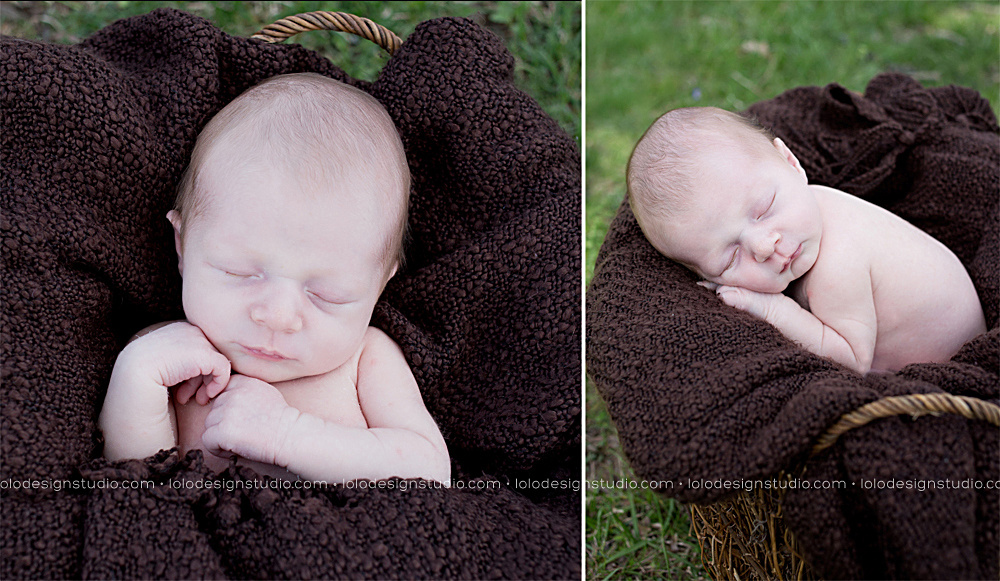 So sweet!
Thank you for the privilege of capturing this milestone for you! He is off to the start of a great life in your family. Enjoy!