Are you ready for this stud? : ) He was decked out to the nines & a happy baby for us. You might remember him here and well, here, kind of. He was so happy with this shoot, that he totally passed out at the end.

This little man is growing fast! I think I might have seen a picture of him in some Halloween pj's the other day, because they are not going to fit by the time October rolls around. : ) My babies were that way, so I can totally relate.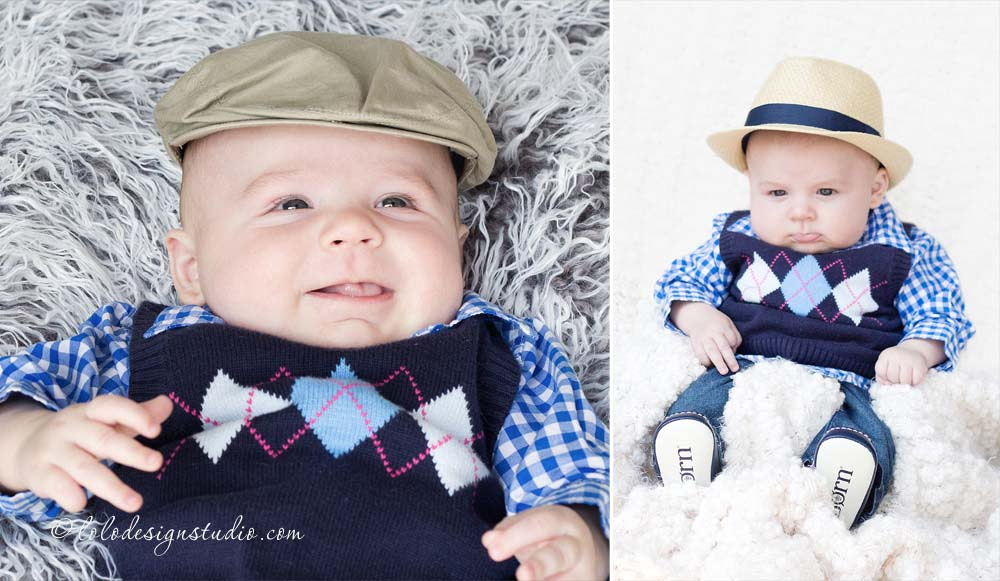 He wears a hat well, don't you think?
I completely love this image...my goal is to get more like this at every session.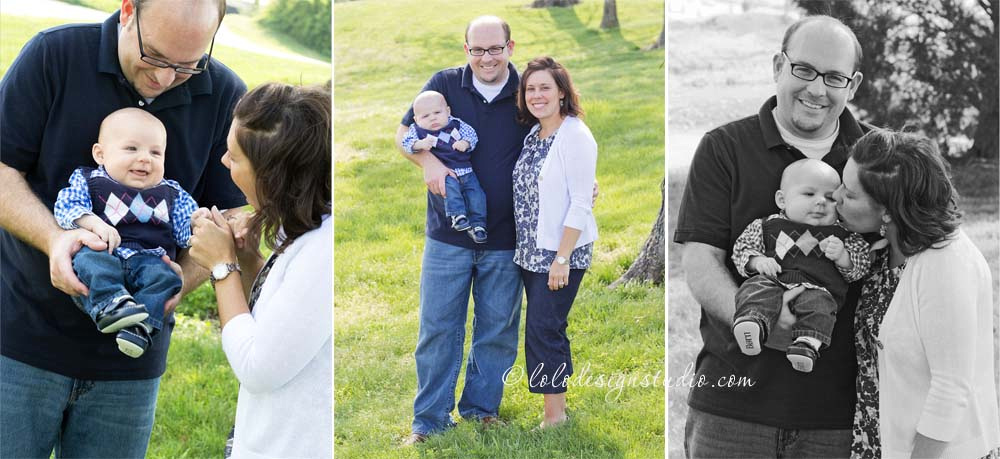 Such a beautiful family...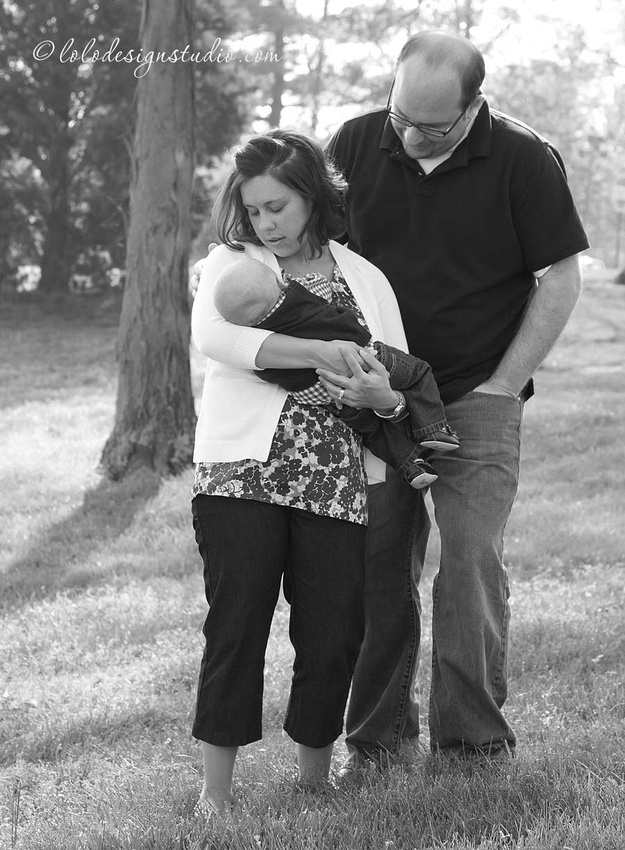 I really like how this one looks so dreamy... Sweet Dreams, little guy...